National School Attendance Award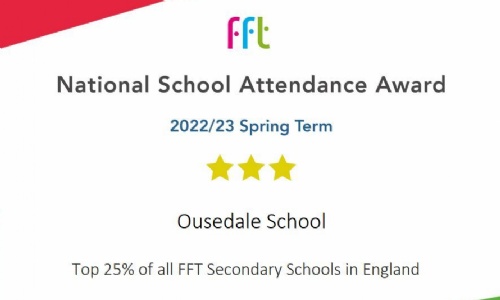 Ousedale achieves validation & recognition from the Fischer Family Trust.
The Fischer Family Trust collates data from 16,000+ schools, MATs, local authorities & academy chains across the country. We are proud to share that Ousedale has been awarded the National School Attendance Award meaning we are in the top 25% of all FFT Secondary Schools in England. High attendance is a good indicator of a successful school, and high levels of pupil & parental engagement.