Sixth Form Pupil Leadership Team
Congratulations to our new 2023-24 Sixth Form Leadership Team

Ellie Dilks - Pupil Head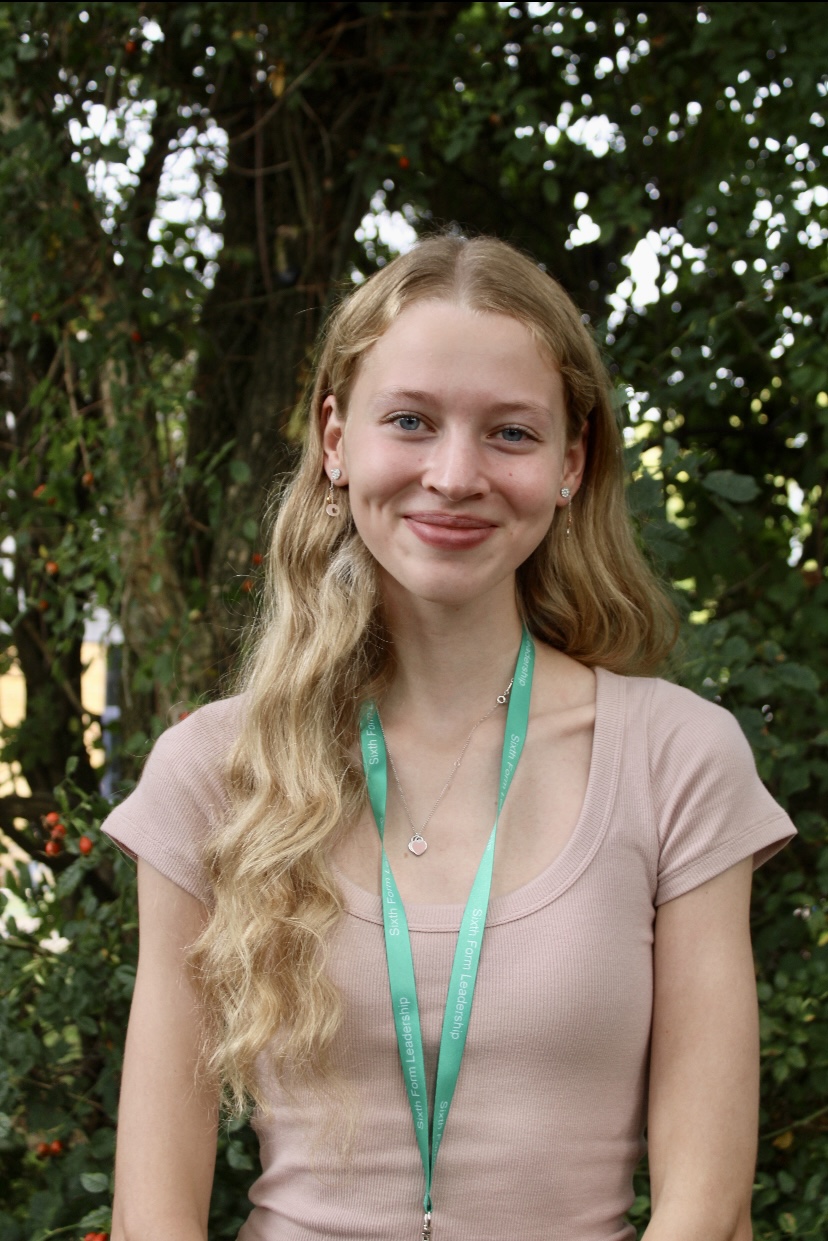 Head Pupil
My name is Ellie Dilks, and I am Head Student at Ousedale Sixth Form. This means that I help across all areas of the leadership team as we work together to maintain a productive and exciting Sixth Form community. This year we are aiming to be better than ever by getting students involved in various different events such as raising money for charities and highlighting the importance of diversity and representation within the Sixth Form space. It is essential to our leadership team that we ensure that Ousedale Sixth Form is a welcoming environment for all students to advocate for their needs, whilst simultaneously providing support for them on their various different pathways.
I wish to leave a legacy memorable for its achievements, and secure enough to inspire future students to build upon for themselves.
Sophie Allen - Pupil Deputy Head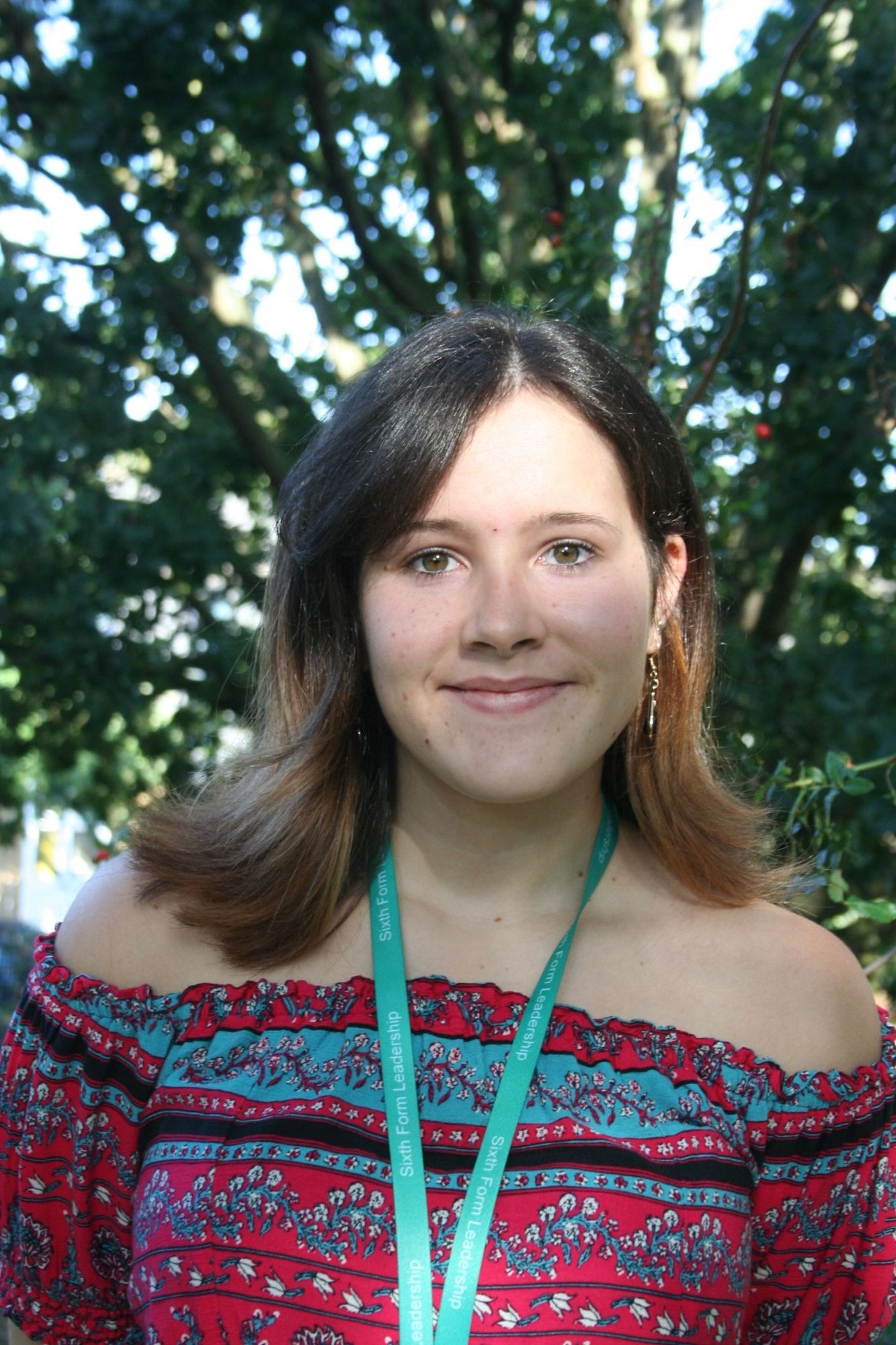 Pupil Deputy Head
My name is Sophie Allen, and I am the Deputy Head Student at Ousedale. I aim to focus on helping years 10-12 get work experience and seize super-curricular opportunities, as well as help the year 13's to make the most of their final year. I am currently studying History, Politics, Maths and Further Maths but aspire to get a Law degree at Durham University. I love how my History and Politics courses complement each other so I can transfer my knowledge from one lesson to the next. I chose Maths at A level because I wanted a break from the essay subjects and have always found that problem-solving came naturally to me. I plan on using my degree to obtain a training contract with a law firm, and from there begin a career as a corporate solicitor. I look forward to leading the excellent, hard-working leadership team towards a successful year 13 and creating an exciting, energetic Sixth Form community.
Madelaine O'Brien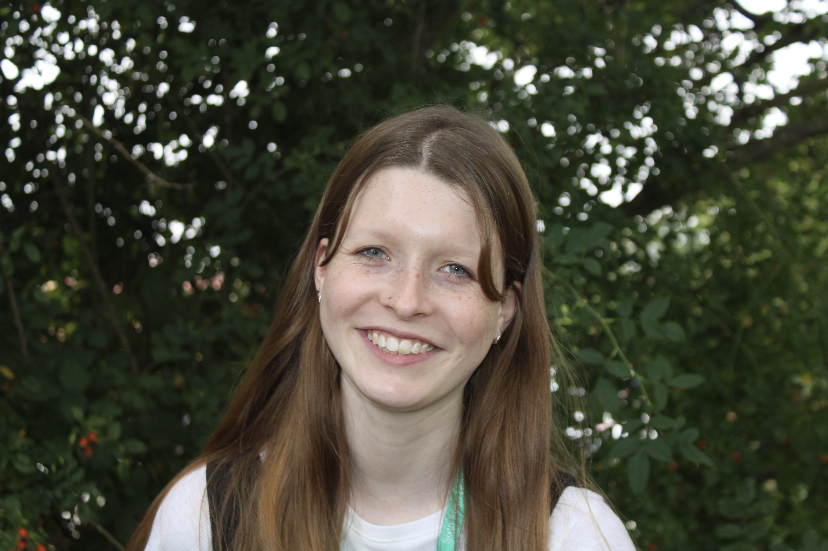 Teaching and Learning Leader
I'm Madelaine and my application to be Teaching and Learning Leader was motivated by a deep-rooted belief in the importance of education and, more significantly, to nurture a desire to learn in both Sixth Form and lower school: through consistently improving the way education and learning are perceived. I study History, English Literature and Art and I intend to continue my reading of History at university, then focus on a more politically themed route.
My hope is to renew a fascination with learning in Sixth Form and beyond through evolving the current transition programme and working with students to help them form a cohesive idea of what their educational future may hold, by encouraging the creation of extracurricular societies and opportunities to engage in education beyond a classroom setting.
Georgia Pitkethly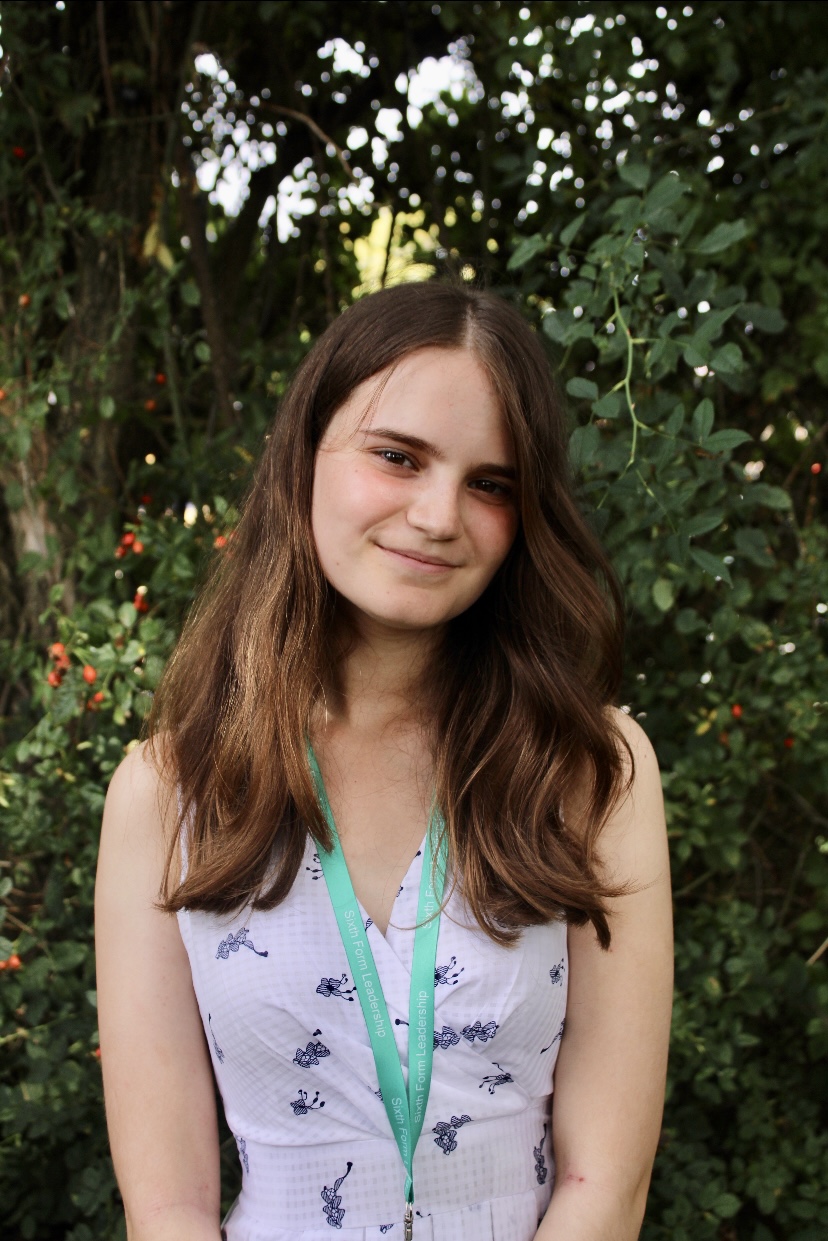 STEM and Careers Leader
Hello, my name is Georgia Pitkethly, and I am one of the STEM and Careers Leaders. I am studying A-level Chemistry, Biology and Maths along with AS-level Further Maths and an EPQ. I love the extra depth that A-level subjects offer and how they all start to link together, so my studies feel more cohesive and less like I am studying three entirely different things. In my spare time I volunteer for the National Parks Trust every month and I ice skate once a week - they provide a great break from studying whilst still keeping me engaged with my community. Music is a huge part of my life and if I'm not listening to it, you'll often find me playing my guitar or piano. When I leave Ousedale I hope to be studying for a Chemistry degree with the aspiration of one day being at the cutting edge of renewable energy efficiency. I have been doing research over the past year on how we may replace metal catalysts found in solar panels with organic enzymes made from abundant resources. Hopefully, with this knowledge, I will help to build a more sustainable world that will thrive for many more generations to come.
Claribel Baker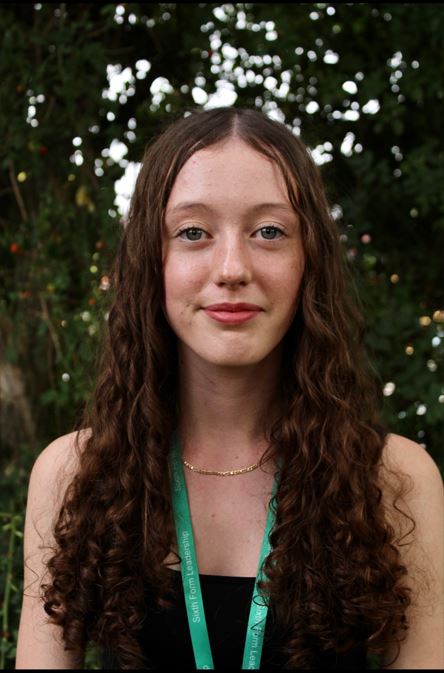 Duke of Edinburgh leader
My name is Claribel. As Duke of Edinburgh Leader, my role is to promote the award throughout the school and support those completing it. Having personal experience of completing the awards, I understand some can find it daunting. Therefore, I seek to aid students and make their experience better overall. I currently study Philosophy and Ethics, English Literature and History and intend to study History at university. I believe involvement in extra-curricular activities, such as Duke of Edinburgh, not only enhances applications but also builds character. The award develops key skills such as teamwork and resilience which are applicable to life as well as future careers.
Nylarose Adbul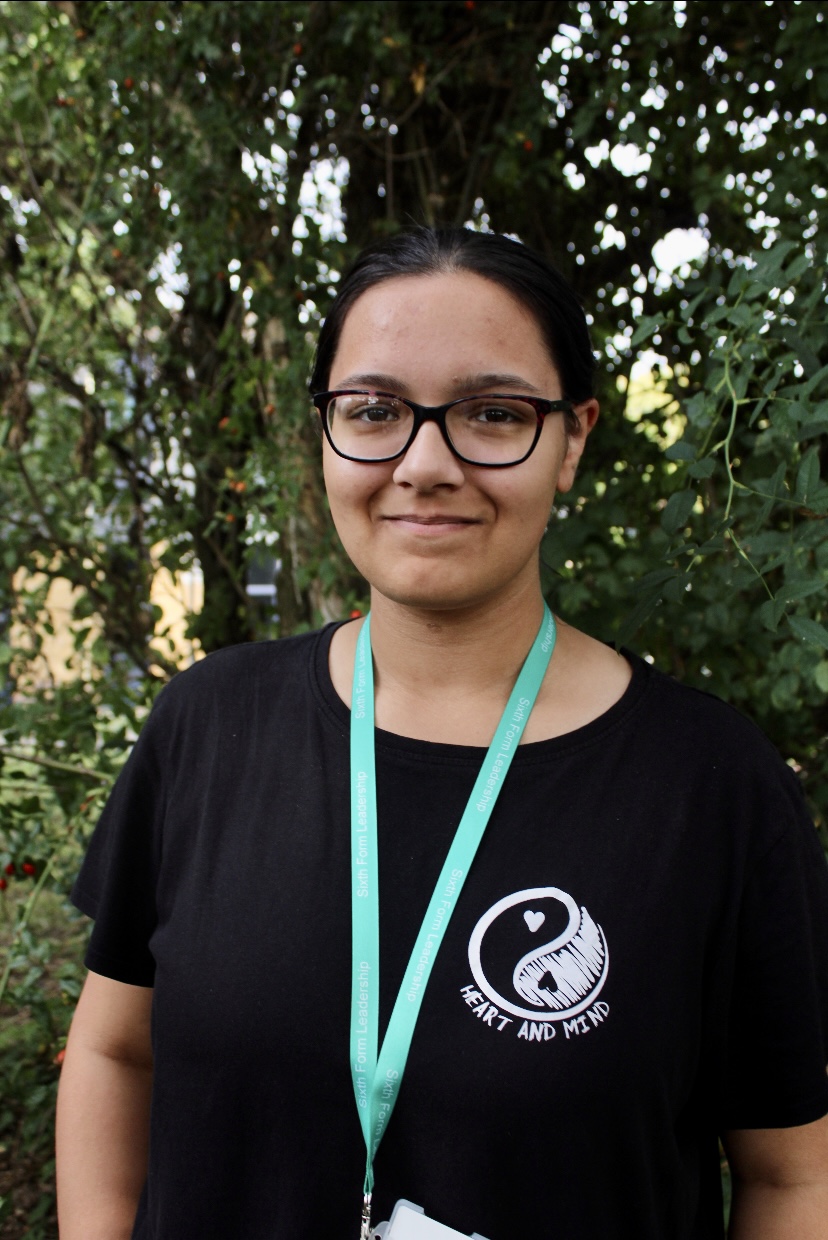 Literacy Leader
My name is Nylarose, and I am the Literacy Leader for Sixth Form, which means I am involved in main school literacy and aid the betterment of literacy levels.
I am studying Mathematics, Geography and Biology and the journey through Sixth Form has been so fun. My favourite subject would have to be Geography because the increased level of depth you go through during A-levels has fascinated me, and the physical and human level. I am particularly enjoying my non-examined assessment because it has allowed me to get hands on in my subject (and the trip to the Lake District was honestly magical). That is not to say my other subjects are a bore, because each subject has its own charm and when you grow to love your subject you find it rewarding.
In the future, I hope I will have completed university and found a career that fits me. When picking a university course, I have had to be careful because I am not sure about what I want as a career, but I have looked at the opportunities for each course and I am counting on these to help me pick my career during university. Obviously, life should not just be about your education but also being a living human being, so I hope that I have as many opportunities as possible so that I can say that I have enjoyed my life.
Jessica Allen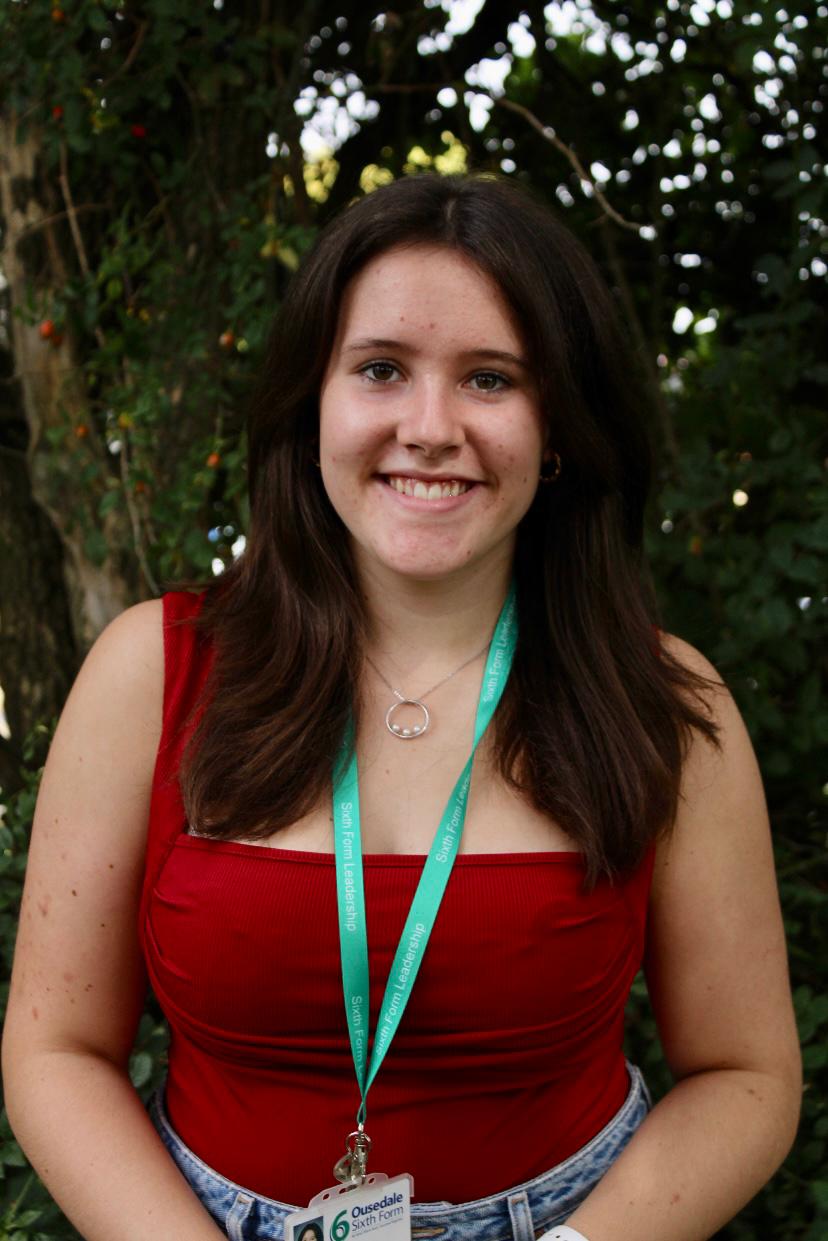 STEM and Careers Leader
Hi, I am Jessica Allen, and I am a STEM and Careers Leader, helping students across all year groups find opportunities to expand their knowledge and build their STEM portfolio. In this role I aim to help the year 12's find experiences to build their personal statements, offer advice about the post Sixth Form applications process, and inspire younger students in the school to pursue STEM careers. I am currently studying Further Maths, Physics and History.  After Ousedale I hope to study Engineering at university and eventually work in the energy sector, helping the world move towards a greener future.
Emily Kingham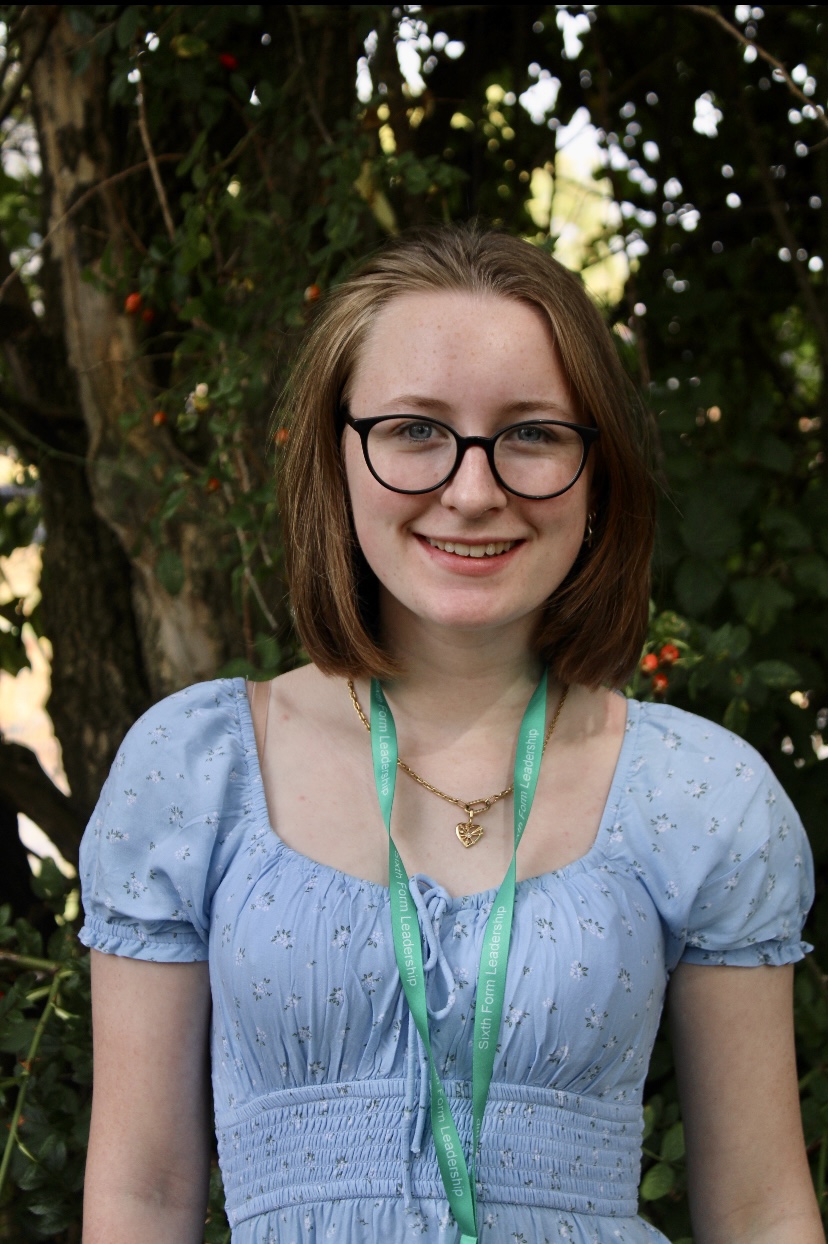 Well-being Leader
Hi, I'm Emily Kingham and I study Biology, Chemistry and Physics at A level. This is with hopes of studying medicine at Exeter University next year. 
I'm the Well-being Leader this year and I hope to provide better support for all students, and leave a lasting legacy at the school. Part of my role will be assisting in providing well-being support for a range of students.
I'm looking forward to being part of this leadership team and helping make this year the best it can possibly be.
Megan Ward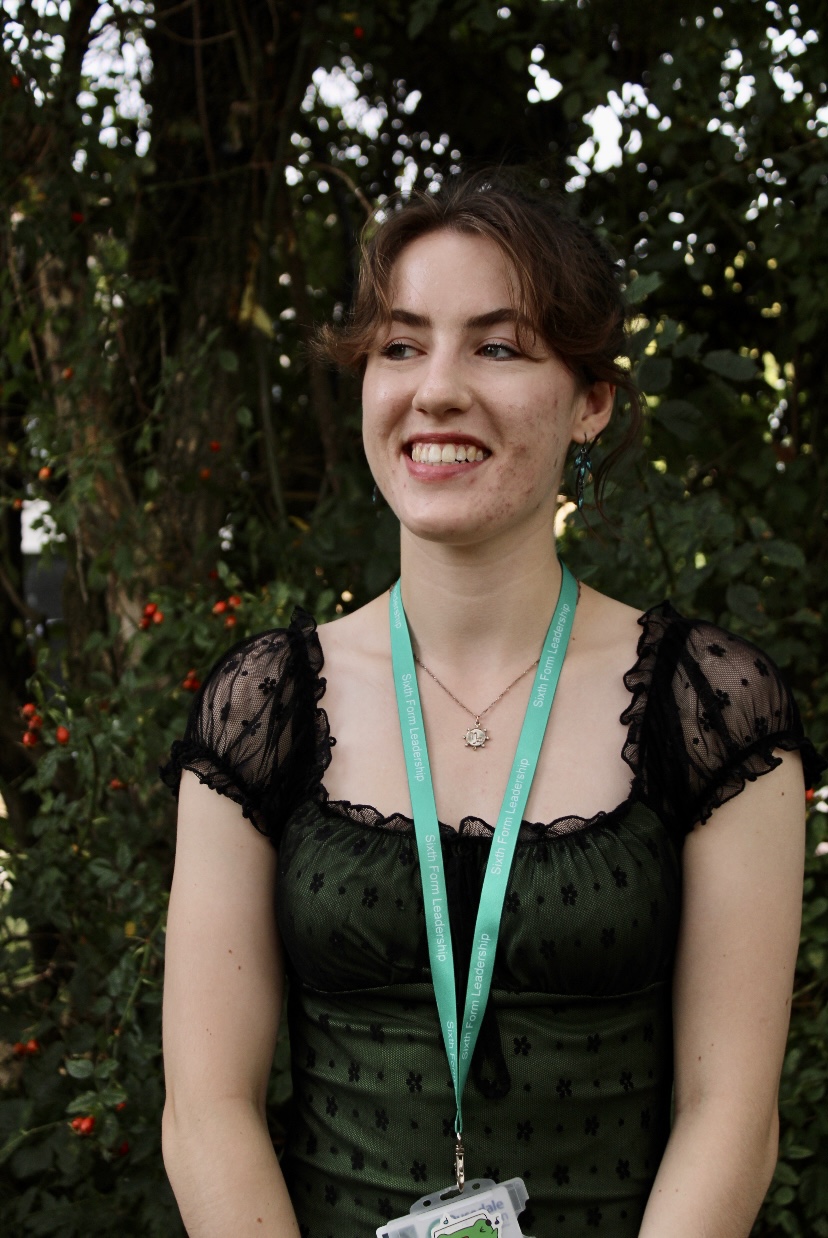 Music and Arts Leader
Hi, I'm Megan, and I am a Music and Arts Leader here at Ousedale. I have been passionate about music from a young age, and this is reflected in my taking part in school musicals, as well as having guitar lessons here at school. I study Philosophy and Ethics, English Language, and History at A level and hope to go on to study Philosophy and Ethics with combined Theology at university. Despite not having studied music for GCSES or A Level, I have a keen interest in singing, songwriting, composing, and performing and have even been booked for private events - receiving great feedback afterwards!
Jayden McIntosh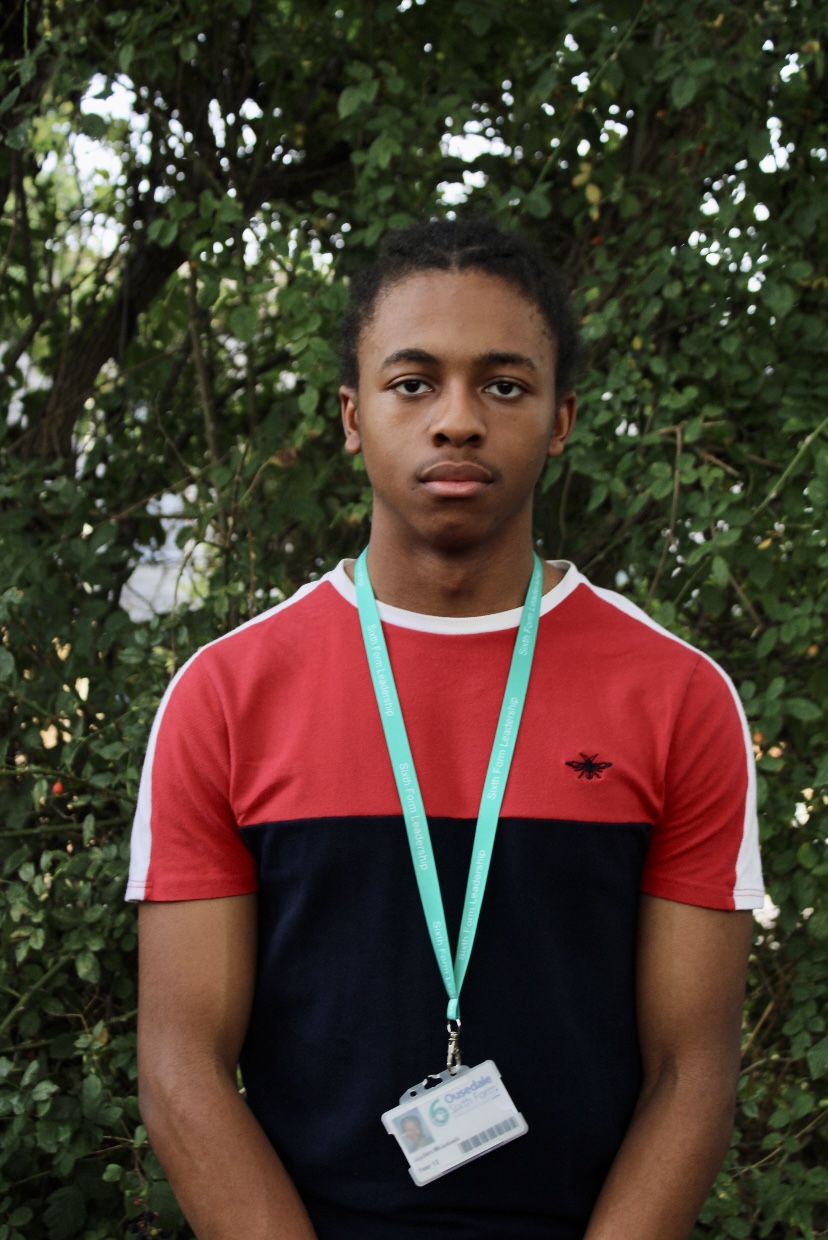 Music and Arts Leader
Hello, I'm Jayden, and I am part of the student leadership team as a Music and Arts Leader. I am currently studying Maths, Music and French. I enjoy the independent study periods as it allows me to work at my own pace, so I really understand the topics I am learning and revising. Outside of studying, I enjoy playing basketball at break time each day. I take part in piano and violin lessons at school, and I'm part of the orchestra for the school production Les Misérables. I hope after Ousedale I'm able to apply to a Russell Group University to study Maths and Music and then go on to become a video game composer.  
Hannah Richards
Events and Charities Leader
Hi, I'm Hannah. I currently study Maths, Economics and Business and an EPQ. I hope to pursue a career in economics one day. I have been in the leadership team since Year 10, and have developed a passion for planning and assisting with the charities and events that the school holds. This year, I am thoroughly looking forward to raising money for good causes, planning a prom, and holding a cultural fashion show. Poppy and I look forwards to hearing your ideas for events and charities and making them come to life!
Poppy Page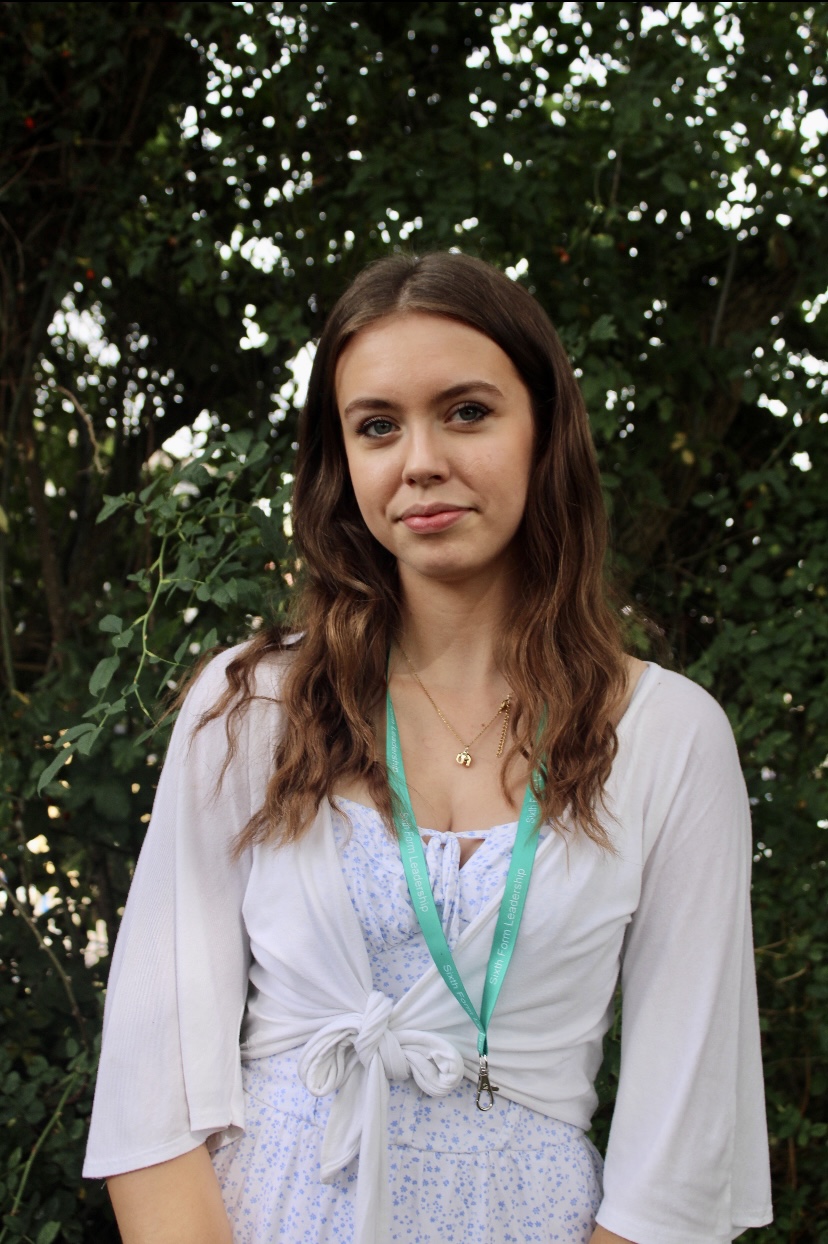 Events and Charities Leader
Hello, I'm Poppy Page, a Year 13 Events and Charities Leader. This year I have the objective to create many events for Sixth Form and the involve the main school much more, to ensure everyone who attends Ousedale has an enjoyable experience, and we all have exciting activities to look forward to. I'm always open-minded when it comes to other pupils giving me any ideas, and I am keen to organise multiple events during charity week, as I really enjoyed helping with this last year. As a collective we have all in some way shaped each other's days here in Sixth Form therefore, one of my main focusses this year is planning the Year 13 prom, as I am passionate about having a night for our whole year group to say goodbye to one another, celebrate friendships and congratulate our hard work.
Gemma Wickham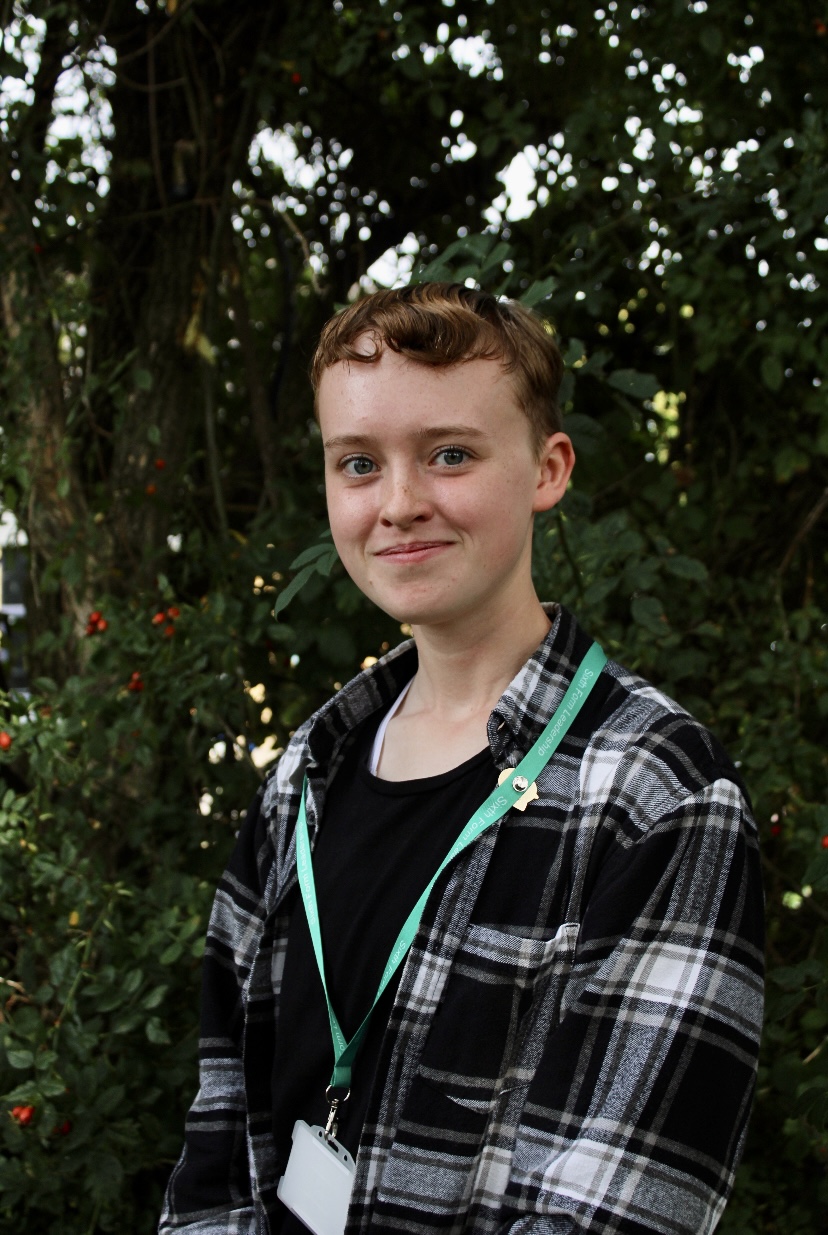 Diversity Leader
My name is Gemma, and I am the Diversity Leader for Sixth Form. My role is to celebrate the things that make us different and unique and provide a safe space for people to feel that they can be themselves. This includes celebrating events such as Black History Month and Pride Month, and raising awareness of challenges that people may face because of their gender, ethnicity, disability or sexuality. I am currently studying Biology, Geography and Sociology, and I also did an EPQ in Year 12. I have enjoyed studying these subjects a lot, and I have also enjoyed the extra opportunities that I have had whilst studying them. After Sixth form, I plan on either getting an apprenticeship or going to university, with the hope of working as a zookeeper or working in animal conservation.
I want to leave a legacy where we have a sixth form that is diverse and welcoming, and everyone feels comfortable being themselves and is accepting of others.